T..G..I..F!
So excited to be linking up with both Alissa and Natalie this week for coffee.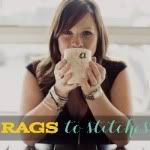 This week's topic is choosing joy in the midst of juggling the holiday stresses.
Let's talk about an idea that you had to reach out and bless some one else during this holiday season.  My vlog is kinda rambly (I am clearly not a pro! I'll get better – I promise!), but here's how I handle it.  Check out the linkup to see how all the other coffee date-ers are handling it.
Sound like a plan? Great!
-x
please excuse the bad quality. i could not get my dslr to record today. i forgot how to do it.errr.